My story and why I tell it.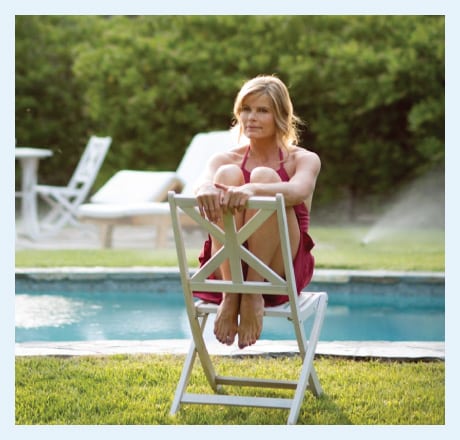 My Story is important because it is a story that, once you get past the fame, is one that is relatable to almost everyone. I am from one of the most celebrated families in the country, if not the world, but many people have the idea that because of this recognition, we didn't have our own problems and struggles. People are aware that my grandfather took his life but no one knew that his father did, and that my grandmother Hadley's father did as well, along with several other family members including my own sister, Margaux. They were beautiful, bright, vibrant people who suffered from addictions, depression, food obsessions, bulimia, OCD and most importantly, an endless amount of creative genius. I tell my story because telling my story disengages it from the dark corners of my psyche. When I tell my story, it invites others to do the same, offering them an opportunity to make new choices moving forward. Others may not have dealt with the same kind of loss that I have, but they have potentially encountered abuses, fears, sadness and loss in other ways. Everyone needs to be heard. My hope is that my journey helps others to feel seen and understood.
My Philosophy.
Storytelling is my heritage. I have enormous gratitude for the platform I have, to have a public voice. My voice gives others permission to use their own. Getting to a place of balance and joy has been a profound, challenging, at times hilarious but ultimately victorious journey for me. It has been filled with diets, doctors, programs, gurus and exercise routines that have given me a plethora of tools to understand myself, mostly though the craziness of following others. I share these paths to help others find their own individual path, the path best suited for them. Uncovering the right way for one is not the same for all. This is a uniquely individual discovery. Our best teachers, gurus and guides really do lie within.
The B Word: Balance.
A life of balance isn't typically one enormous change that equalizes all parts, bur rather found in the everyday things we do. We may take these basic aspects to our lives for granted, but they are the foundation to self-knowledge and health. Food, exercise, sleep, home, meditation, water and nature are cornerstones to the peace that I have found within myself. While nothing is instantaneous, I've made progress through a dedication to figuring out how to become the best versions of myself. I share how to do that by tapping into the basics of everyday life. "Chop wood carry water," a Buddhist proverb that is profound in it's simplicity, is a parallel belief system in my own life. How we conduct our daily lives informs how we approach the more complex, challenging aspects to our existence. A focus on the daily routines and habits makes health tangible, and brings presence to our everyday actions. I like to remind people of how to create simple rituals that may require discipline, but that are easy to integrate. I talk about my journey of health and wellness and the beauty of creating a life after "the story," a life that is filled with happiness, massive amounts of laughter and physical and mental peak performance. I believe we are so profoundly untapped as human beings; that we have incredible, astounding potential. We must let go of the stories that keep us from believing in ourselves and manifesting our lives in ways that create magic.
Telling our stories is the first step in this process.